Cool, safe, inexpensive, and loaded with technology – updated for 2020
Buying a car for your teenager can be stressful on all levels, but don't worry. Our list features the coolest, safest, and most tech-laden ride your loved on.
From safe yet stylish sedans to a handy hatchback and solid crossover, these 2020 models are ideal cars for teens and their parents.
Check out our list of the best cars for teens to discover which models made the grade.
Kia Sportage – $23,950
The Kia Sportage's standard interior makes it hard to believe that the entry price is just under $24,000. Boasting 23 city / 30 highway mpg for the front wheel drive setup, choosing the all-wheel-drive option drags this down only slightly to 22 city / 26 highway mpg. As with all Kia models, the Sportage comes with a five-year/60,000-mile bumper-to-bumper warranty and a ten-year/100,000-mile powertrain warranty. Safety technology includes forward collision-avoidance assist with pedestrian detection, lane-keeping assistance, and driver attention warning.
CHECK OUT: How to wash your car like a pro at home and cut costs on detailing.
Subaru Crosstrek – $22,145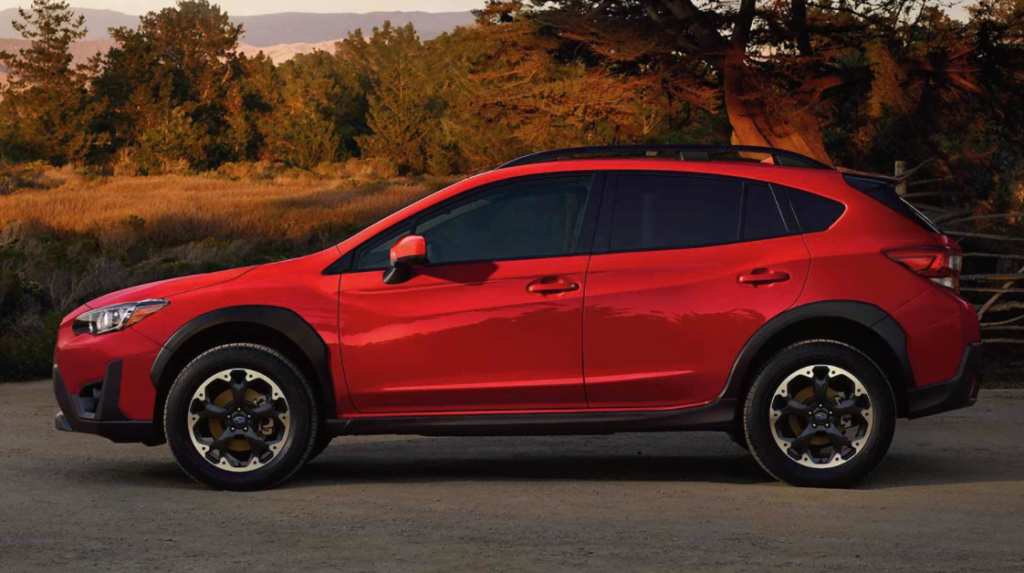 Subaru for a teenager? Really? Yes. First off, the rugged all-wheel-drive Subaru brand holds its value better than most other car companies, so it is money well spent. Wanna rev up your Crosstrek crossover to make it look fast (even though it really isn't)? Try adding the available manual transmission and the optional "short shift kit" with race-worthy STi shift knob. Although if this is for a teenager, maybe you don't want to even mention those options.
Honda Fit – $16,190
Looking for a great car for your teen while maintaining a tight budget? The 2020 Honda Fit should top your list. The Fit boasts impressive fuel efficiency at 33 city / 40 highway mpg and ample space for your teen, with over 52 cubic feet of space when the seats are folded down. The base model provides a rear view camera as the only standard safety feature. Upgraded models offer automatic emergency braking, blind spot monitoring, lane departure warning, lane keep assist, and a forward collision warning system.
2020 Nissan Rogue – $25,490
Searching for a compact SUV so your teen can haul around their friends and gear? Then the Nissan Rogue deserves a look. The Rogue boasts strong fuel efficiency for a compact SUV at 26 city / 33 highway and all models include blind-spot monitoring, lane departure warning, lane-keep assist, forward automatic emergency braking, and rear cross-traffic alert as standard. Looking for more controls to help keep your team safe? Add the ability to set speed and curfew alerts as well as keeping tabs on your teen with NissanConnect
CHECK OUT: Top cars for moms.
Kia Optima – $23,390
The Kia Optima ranks well in all categories with a high-quality interior and solid fuel efficiency at 27 city / 37 highway. All models come standard with a solid set of safety features including lane-keep assist, blind-spot monitoring, emergency braking, and rear cross-traffic alerts. Premium models include additional parental controls such as speed alerts and geofencing. The Optima lacks some of what the competition offers when it comes to comfort and ride, however, the top safety ratings still keep this car on our list of best cars for teens.
Ford Fusion – $23,170
Despite this being the final year for the Fusion in showrooms, it remains a mid-size sedan that is above average comfort and handling. Sadly, this car is not fuel-efficient, with the standard engine reporting a modest rating of 21 city/31 highway mpg. Upgrading to the more powerful 2.0-liter EcoBoost engine will net you very similar ratings at 21 city /31 highway mpg. Adding the all-wheel-drive option drags things down even further to 20 city/29 highway mpg. The hybrid model does show much better ratings but this is offset by less trunk space and a significantly higher price point of $28,000.
CHECK OUT: Should you lease of buy your next car?
Hyundai Sonata – $23,600
The redesigned 2020 Sonata should make parents as well as teen drivers happy. It boasts solid fuel efficiency ratings at 28 city / 38 highway mpg. The interior is comfortable and comes with a well-designed touch screen control center. The Sonata even has Apple CarPlay and Android Auto integrations as standard. This Hyundai includes forward collision warning, emergency braking, lane departure warning, and lane-keep assist as standard across the model line up. You can even upgrade to the limited edition which includes a 360-degree surround-view camera to help avoid dings and dents while parking in tight spaces.