Statistics show that women make more than half of the car purchases in American households, so it's not far-fetched to assume Mom knows her stuff when it comes to buying a new family car. Mom also knows what she needs in daily transport for everything her kids may do. But even savvy mothers need help sometimes – especially when it comes to making such a major financial decision. Fortunately, most vehicles today look as good as they are safe, versatile, reliable, comfortable and loaded with technology.
Check out: 9 Popular New Age Parenting Styles
What's the most reliable car band?
According to Consumer Reports, the most reliable car brand is tied between Toyota and Lexus with a reliability score of 72 out of 100. That is not to say that the other cars are not as reliable. The top five car brands are Toyota, Lexus, BMW, Mazda, and Honda. In order to provide the safest transportation for your family, you may consider these options, but choosing a car is also completely up to the person who is buying the car. The best advice is to make sure the car has all the components you want, and is in the price range you set for yourself.
What's the best time of year to buy?
In terms of car dealerships, you want to start searching or buying your car during the months of October through December. This is because dealerships have all of their sales quotas (yearly, quarterly, monthly) coalescing during these months, and they are starting to get cars for the new year. If you want a used car though, search for them during the months of January and February. People often buy new cars during the holidays, so there will be an influx of used cars on the market.
Best Cars for Mom; least to most expensive
Subaru Outback
Base Price: $31,195
Used Range: $15K-20K
The Subaru Outback is one of those cars for mom that can be used by any age group, but especially for on-the-go moms. Equipped with 8.7 inches of ground clearance, along with raised roof rails and tie-down points, this car for mom will take her on any adventure her kids want, including any equipment she needs.
Read More: 10 Amazing Dog Friendly Backyard Ideas on a Budget
Mazda CX-5
Base Price: $31,220
Used Range: $15K-20K
While all of Mazda's crossovers (CX-3 and CX-9) are great cars for mom, the CX-5 is a stunner. Steering, handling, and braking on this CX-5 make this family hauler an easy drive around town.
Honda CRV
Base Price: $41,380
Used Range: $20K-30K
No matter what version of this car you choose, the Honda CRV has distinctive sport styling for a unforgettable body. It also has a good rating concerning miles per gallon, with 40 in the city and 34 on the highway. If you have a lot of road trips in your future, this may be the car for you.
Toyota Highlander Hybrid
Base Price: $46,998
Used Range: $20K-30K
With 5 different driving modes (Sport, Eco, Normal, EV, and Trail) these cars for mom could take you anywhere, especially on rough terrains. The front seats also utilize heat and ventilation, making any longer trip more comfortable for you and your kids.
GMC Acadia Denali
Base Price: $51,095
Used Range: $30K-40K
GMC's 2019 Acadia Denali is an excellent mid-sized sport utility vehicle (SUV) for any Mom who needs AWD performance paired with a luxurious interior made for large families.
Kia Telluride
Base Price: $52,790
Used Range: $30K-40K
If mom has older kids, then this might be the car for her. Alongside 8.4 inches of ground clearance, the Kia Telluride has a towing capacity of up to 5,500 lbs., so you can tow any of your toys and tools wherever you want.
RAM 1500
Base Price: $54,115
Used Range: $30K-40K
Who said cars for mom could only include cars? If mom likes to drive a truck, then the RAM 1500 might be for you. Driving or towing toys is much easier with 360° cameras that show you exactly where everything is around you. Another plus of this vehicle is the Multifunction Tailgate, so you can securely store items and retrieve them with ease.
Check Out: Ford CEO says carmaker now eyes making own EV batteries
Volvo V90 Cross Country
Base Price: $58,450
Leave it to Volvo to meld its award-winning SUV and "cross country" wagon designs into one of the best family-friendly hatchbacks on the road today. The station wagon's minimalist Euro design is pleasing to the eye, while the padded seats keep everyone happy. Moms will love everything about Volvo's V90 Cross Country including its advanced safety features and stellar safety record.
Jeep Cherokee Overland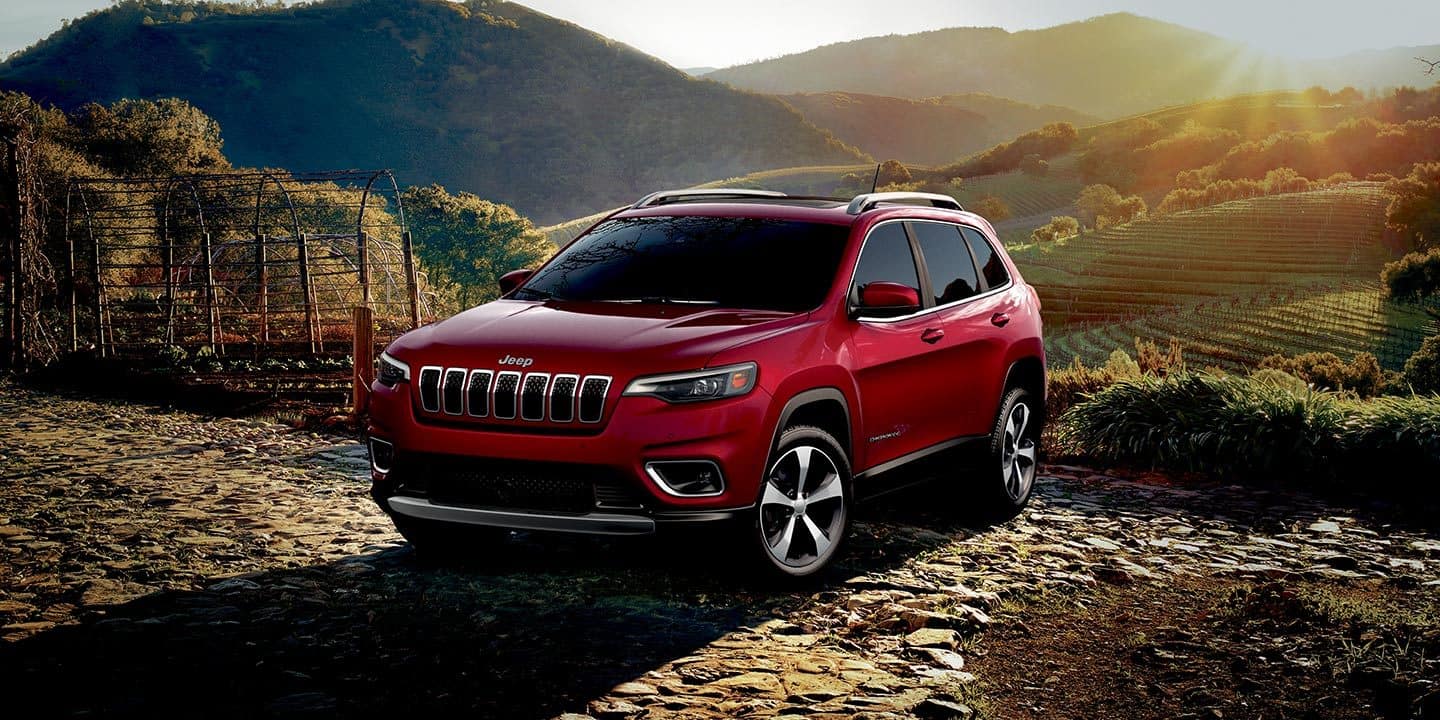 Base Price: $58,690
Used Range: $20K-40K
We're convinced that the five-seat Jeep Cherokee Overland was built with stylish moms in mind. Overall driving dynamics on Chrysler's Jeep Cherokee series are excellent, which make it an enjoyable ride even when the kids are driving Mom crazy.
Chrysler Pacifica Hybrid Platinum
Base Price: $60,540
Used Range: 30K-50K
In addition to the performance and gas-saving plug-in, the interior may be the best part of the Chrysler Pacifica Hybrid. The eye-pleasing, quality-built cabin is stylishly and ergonomically designed with families in mind. If you have kids who need entertainment, opt for the top-of-the-line platinum trim with Chrysler's "Uconnect Theatre." Each second row captain's chair is outfitted with its own 10-inch touchscreen embedded with educational game apps as well as USB port, headphone jack, HDMI port, and wireless connectivity for app mirroring. What could be better for keeping the kids quiet?
Ford F-150 Limited
Base Price: $84,910
Used Range: $40-60K
If Mom needs a comfortable five-seat truck for hauling kids, their gear and everything in between, the F-150 Limited just might be the vehicle of Mom's dreams.
Porsche Panamera 4 E-Hybrid Executive
Base Price: $113,500
Used Range: $60K-80K
Finally, moms with class and plenty of cash should not pass up road-testing the four-seat Porsche Panamera 4 E-Hybrid Executive. The longer wheelbase and ultra-tailored interior is made for executive moms who are constantly working and need extraordinary rear-seat luxuries. These include moveable lounge chairs for propping up feet, two detachable tablet-like touchscreens, a pull-up desk, and a futuristic control panel built into the arm rest.
Whatever car or truck you decide to choose, always make sure it will fit your budget and your family. Not all cars work for one mom, but these cars for mom may certainly work for you.