The summer is here, and with it comes sunshine, warmer weather, and longer days. An outdoor party is the perfect way to take advantage of the season. Before you host your next outdoor bash, here are a few ideas for gadgets that will make your party that much more amazing for your guests (and a little less hectic for you).
Soak Up the Sun
When it is hot outside, the last thing you want to do is turn the oven on and heat up the entire house. The answer to oven-cooked food without the hot kitchen? A solar powered oven that allows you to cook using the power of the sun, and still turn out delicious meals. A solar oven is portable and lightweight, so it is ideal for camping trips, beach days, or picnics as well. Plus, it is an environmentally friendly choice. We like SolCook's All Season Cooker because it is durable and cooks food quickly.
I'll Drink to That
If you don't have one of these gadgets already, you absolutely need to get one before your next party. The Rabbit Electronic Corkscrew is our pick for the easiest automatic bottle opener because you place it on top of a bottle of wine and it automatically removes the cork with no buttons needed. It can open more than 30 bottles of wine on just one charge and works on all types of corks.
Turn Up the Music
No outdoor party is complete without some great tunes. But pumping music from inside the house loses the quality of the sound. Therefore, outdoor speakers are a must for any summer party. Two speaker gadgets that we recommend: the Kicker KB6000 which gets loud without comprising sound quality, and the Klipsch AW-650 which is durable enough to withstand the elements like rain, wind, and the hot sun.
Chill Out
Summer drinks should be refreshing. An iceless wine chiller will cool off your drinks without the mess of melting ice that needs to be replaced. Wine Enthusiast's Double Wall Iceless Wine Bottle Chiller keeps wine cool for 3 hours and is affordable enough to buy more than one! For those guests that prefer hard liquor, the Mako Barware shot glass tray holds up to four shot glasses that instantly chill in the freezer. Once the party's over, simply pop in the dishwasher for the easiest clean up ever. 
It's All Fun and Games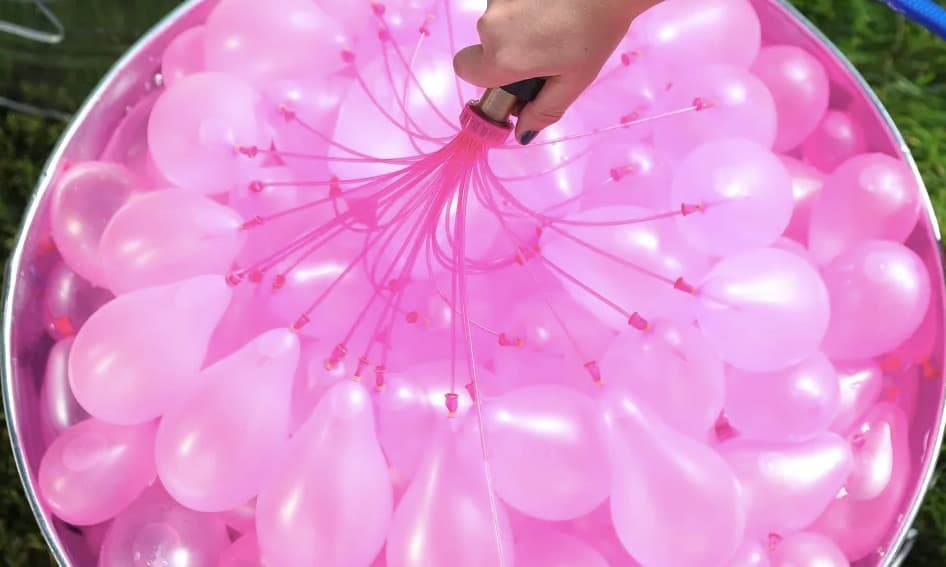 Every summer party needs fun games! Take your summer party to the next level of fun with an electronic dartboard. The Viper 777 only weighs 2 pounds but has a 15.5 inch target. It has a built-in battery and LCD panel for hours of fun for large groups. For the younger crowd, a water balloon battle is always a hit. A self-tying water balloon gadget will cut the time spend filling and tying, and the frustration of trying to do it. In fact, Bunch O Balloons can fill 100 balloons in one minute.
Keep Poppin'
Who doesn't love movie-theatre style popcorn? Adults and kids alike will enjoy fresh, buttery popcorn at your party. The Waring Classic Kettle Popcorn machine makes 12 cups in less than three minutes so it is perfect for a large crowd. A heat lamp keeps the popcorn warm so you can keep coming back for more.
Throwing a great summer party for your friends and family is one of the best ways to enjoy the season! These gadgets will let you sit back and relax with your guests and have fun at your next summer party.
Related: Great Wines for Your Next BBQ